A Canberra based business with a vision to elevate local performance art (particularly burlesque, bellydance and cabaret)
#JazidaProductions runs productions where audience members can enjoy live interactive performances and experience artists'creations!
#JazidaProductions brings performers from across Australia to Canberra to showcase a wide range of talents with the local community
Performance Opportunities

#JazidaProductions creates performance opportunities for local established artists as well as securing minor slots in her shows to support budding talent -she also tours Canberran artists across Australia with her shows
#JazidaProductions facilitates workshops from artists (particularly those visiting from interstate) to skill share with the local Canberra arts community
Jazida creates a comfortable and professional atmosphere for audience and performer alike. Her commitment to quality and organisation ensures that the show/workshop runs smoothly and all performers and crew on board are at ease and confident to perform at their full potential.

-Camilla Cream 2017

Jazida (aka Rachel Reid) is the founder of #JazidaProductions and is also a Canberra based burlesque performer, dance teacher, musician and bellydancer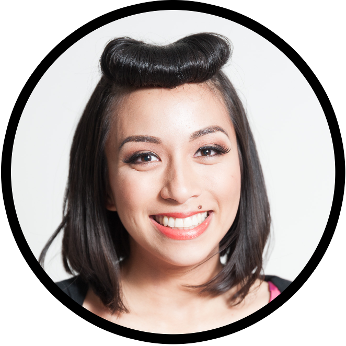 #JazidaProductions puts on a range of shows with a goal to host enjoyable events which connect the community and support the development of local talent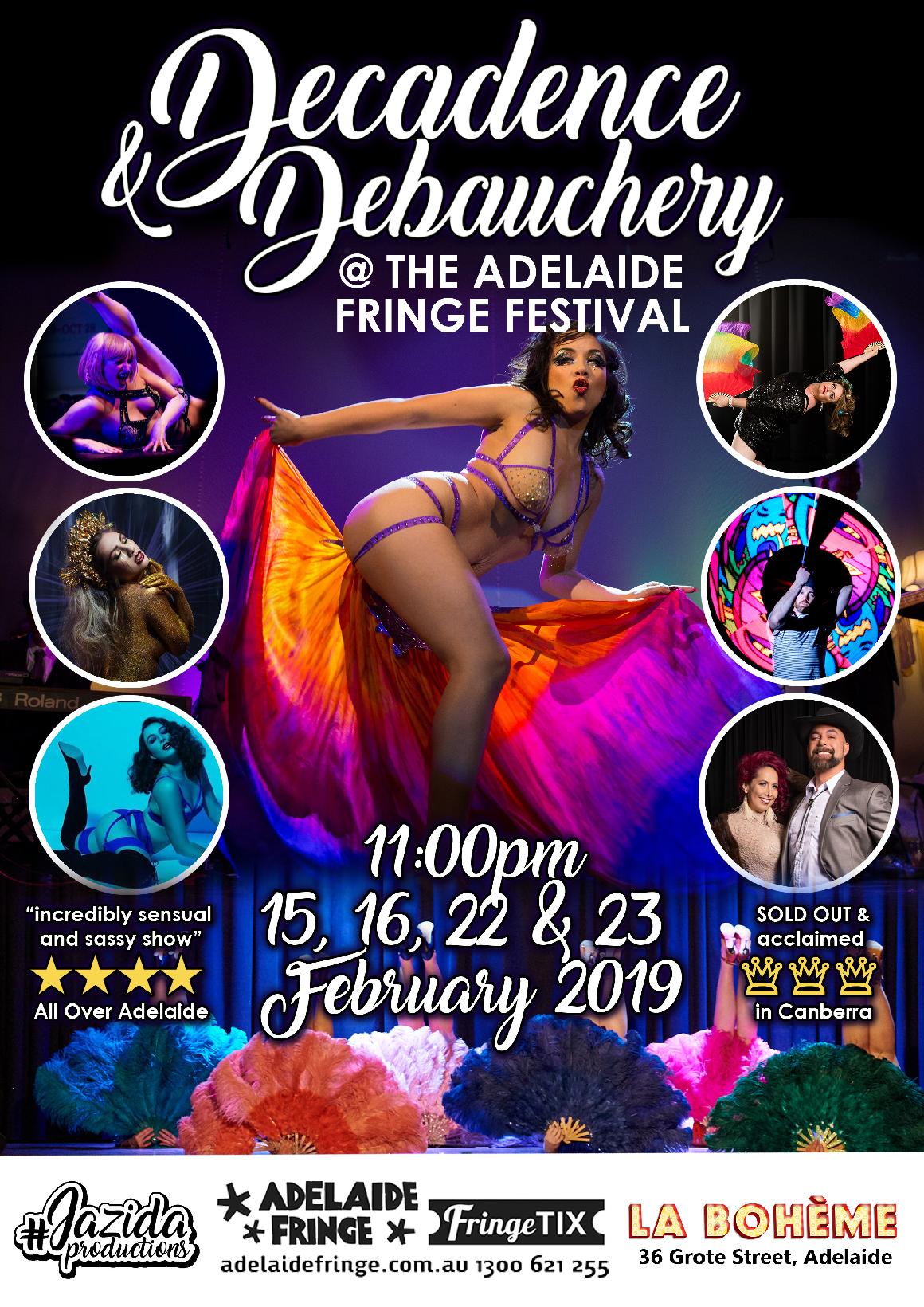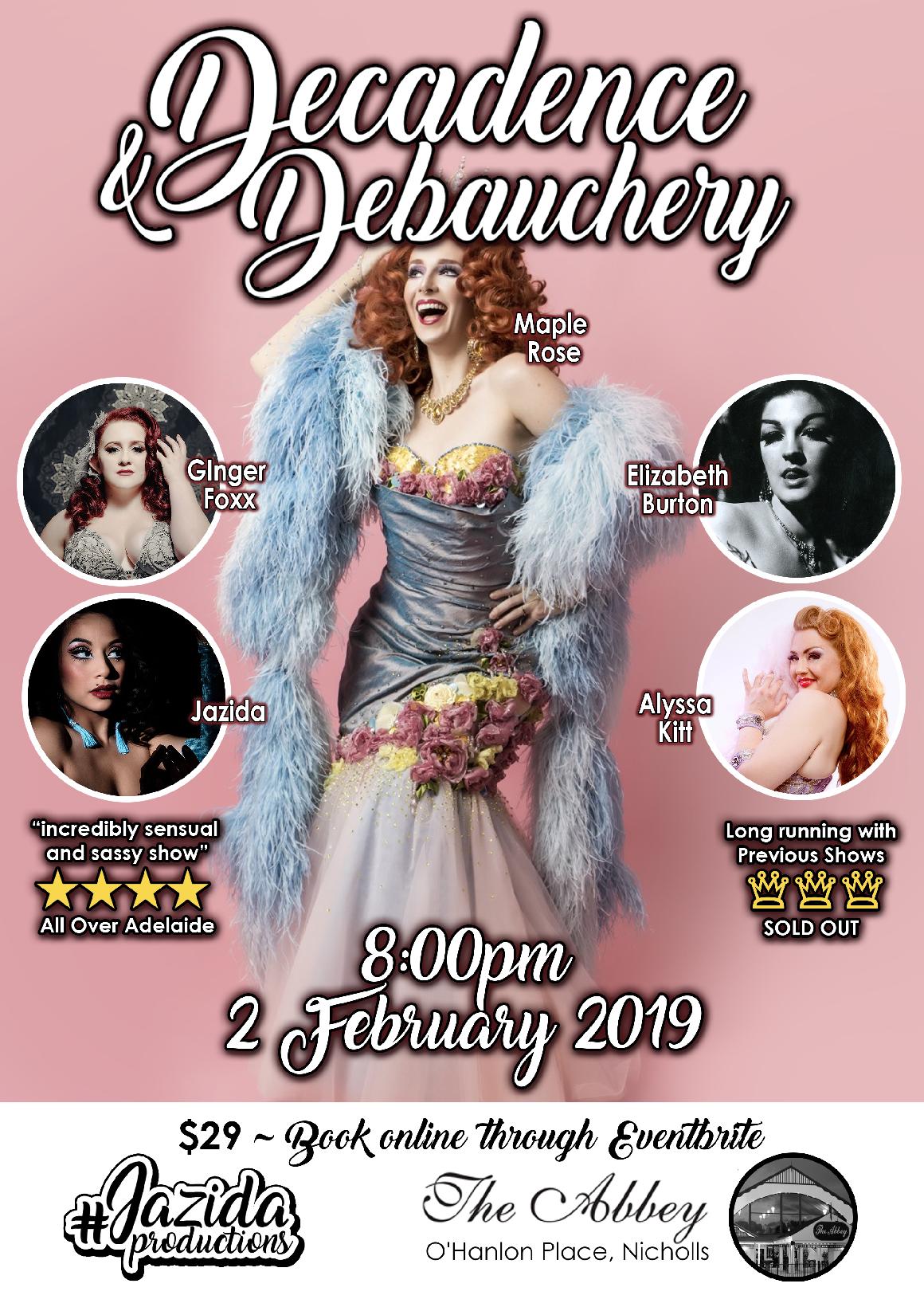 "Decadence and Debauchery" is Jazida's regular Burlesque Variety show, which has sold out in Canberra, regularly bringing in crowds of over 200 people and excellent reviews! This show has also toured to the Adelaide Fringe Festival and Batemans Bay.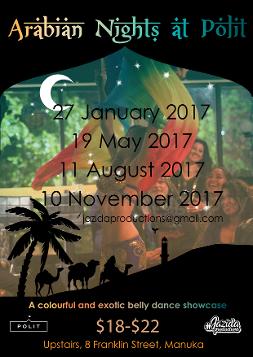 "Arabian Nights at Polit" is a bellydance showcase which occurs every 3 months at Polit Bar in Manuka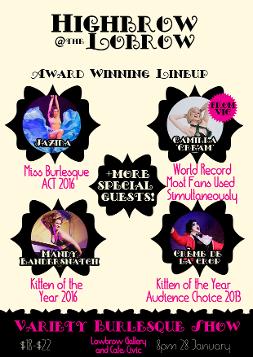 "High Brow at the LoBrow" is a variety burlesque event which occurs every 3-6 month at the LoBrow Gallery and Bar in Civic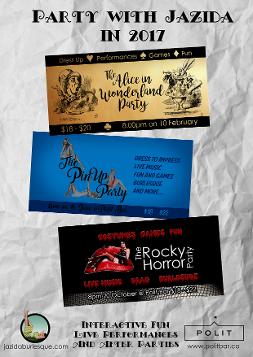 The "Party With Jazida" series are shows which follow a party format instead of a formal show format. Each event is themed and features best dressed, trivia, games and performances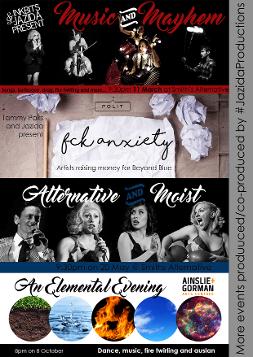 #JazidaProductions has also produced a range of one-off shows, as well as shows co-produced with other local producers
Copyright #JazidaProductions