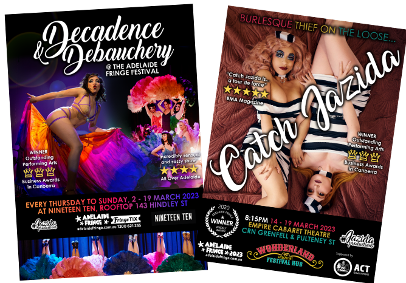 As someone who has attended past shows with Jazida Productions at the Adelaide Fringe Festival, we're reaching out to you and offering a special gift!
This year, we're producing TWO shows and we'd love to see you back to enjoy more fun with us. So we are offering an exclusive TWO FOR ONE deal just for you.
All you need to do is submit out form with the information on which show you've bought tickets to, and which show you'd like to see, and we will give you a complimentary pass to the second show!
Copyright #JazidaProductions